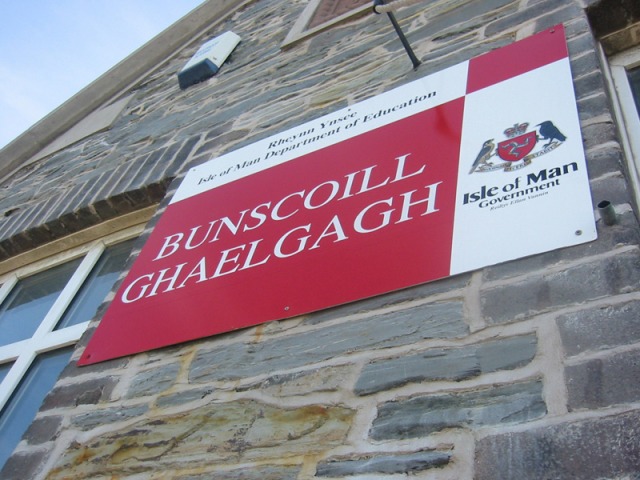 Bunscoill Ghaelgagh – Teacher
Mooinjer Veggey is looking to employ a Manx Gaelic speaking, qualified teacher to a permanent position within the school.
Ta Mooinjer Veggey shirrey son ynseyder teishtit oddys loayrt Gaelg son ynnyd beayn sy scoill.
The successful applicant will be expected initially to teach a mixed age group class of years 3 & 4, at the Bunscoill Ghaelgagh, St Johns from 20th April 2020. An essential aspect of the role will be to manage and develop pupils' knowledge and usage of Manx in the class.
'Sy toshiaght, bee eh er y çhirreyder speeideilagh gynsaghey brastyl possan-eash mestit ny bleeantyn 3 as 4, ec y Vunscoill Ghaelgagh, Balley Keeill Eoin voish yn 20oo Mee Averil 2020. Bee eh ny ayrn feer scanshoil jeh'n obbyr shoh stiurey as bishaghey tushtey ny ynseydee jeh'n Ghaelg as yn ymmyd j'ee sy vrastyl.
Please email admin@mooinjerveggey.org.im for job description and application form. For an informal discussion about this post please contact the Headteacher Julie Matthews Julie.Matthews@sch.im.
Son tooilley fys mychione yn startey cur post-l my sailt gys admin@mooinjerveggey.org.im. My bailt loayrt dy neuformoil mychione y startey shoh cur fys, my sailt, gys yn Ard-ynseyder Julie Matthews Julie.Matthews@sch.im.
Applications must be submitted by 5pm on Friday 31 January 2020.
She 5sa Jeheiney y 31oo jeh Jerrey Geuree 2020 yn traa doonee son yeearreydyssyn.
Published: Thu, 01 Jan 1970