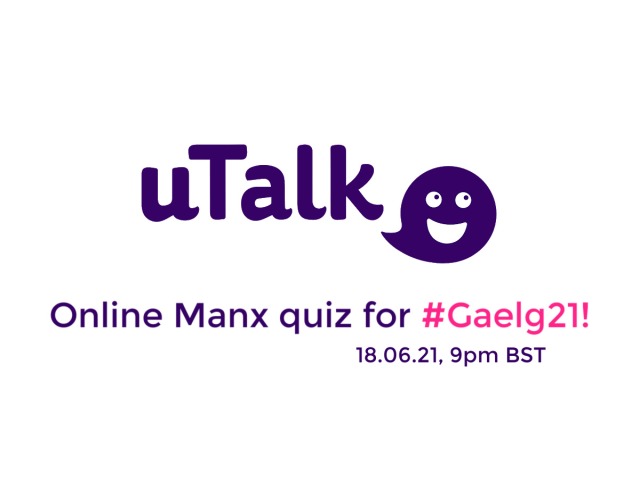 Tree, jees, nane!
The countdown to uTalk's Manx Quiz Night on Friday 18 June has begun and everyone's invited!
The free online event which runs from 9-10pm is hosted by language learning company uTalk as part of the month-long celebration of the Manx Language, called Gaelg21.
All the questions will have multiple choice answers and selecting the correct answer quickly will earn you extra points.
To enter just sign up at uta.lk/manx-quiz and you will be sent a link to the event, which will take place on Zoom, an hour before the Friday evening start time.
Quizmaster Charlotte Donnelly of uTalk says: "We're looking forward to sharing a fun Friday night with anyone who's interested in putting their language skills – or their best guesswork – to the test!"
The quiz will involve 24 questions divided up into three rounds: knowledge of the Manx language, quirks of the language/the Isle of Man and "spot the difference" between the Celtic languages.
The three highest scoring competitors will win free language learning content on the uTalk app.
uTalk is proud to support Manx, and the company recorded the language in 2017 and added it to its app with the help of speakers and translators from the Isle of Man. uTalk is a games-based app which helps beginners learn how to pronounce and recognise around 2,500 useful words and phrases in any of 146 languages. For 30% off a subscription to uTalk Manx go to https://uta.lk/manx-offer
Published: Tue, 15 Jun 2021