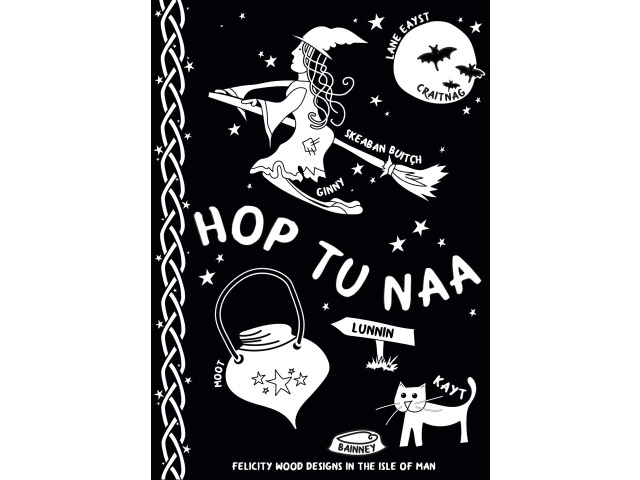 We are delighted that local artist, Felicity Wood, has generously made a beautiful Hop tu Naa colouring-in sheet available to download for free. In the spirit of much of Felicity's work, Manx language is woven throughout the design. A lovely thing to download and colour in on a wet October day, in preparation for Hop tu Naa on 31st October!
If you'd like to find out more about Hop tu Naa, the oldest continuously existing tradition in the Isle of Man, why not check out our page on the Culture Vannin website: it's chock-full of resources, videos, song recordings, oral history and more!
You can follow Felicity on Facebook or on Instagram (felicitywooddesigns), as well as finding a range of her cards and other products in shops around the Isle of Man.
We would love to see your coloured-in versions online: why not upload a picture and use the hashtag #hoptunaa
Gow shiu soylley jeh - enjoy it!
Free download for non-commercial use: Hop tu Naa colouring in sheet
Published: Wed, 27 Oct 2021