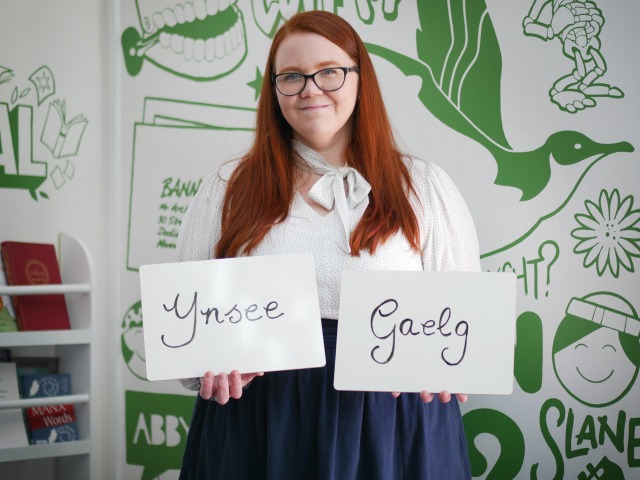 New Manx classes are starting in September!
Two new Manx-language classes will be starting up in September, suitable for absolute beginners. Friendly, inclusive and encouraging, these weekly classes will help you to gain confidence, and enjoy learning and speaking Manx with others. You can sign up here:
https://www.surveymonkey.com/r/NBHDWKP
One lesson will be in-person, and the other will be delivered on (Zoom): join us for a cosy morning coffee at Culture Vannin, or learn some Gaelg from the comfort of your sofa!
Class times:
Tuesday 6pm - 6.30pm: on Zoom (please note: Class is now FULL)
Wednesday 9.15am - 10am: at Culture Vannin, St. John's

There are also a range of existing classes, which new members are very welcome to join!
Improvers (about 6 months in to learning):
Tuesday 1.15pm-1.45pm on Zoom
Tuesday 6.30pm-7pm on Zoom
Thursday 9.30am - 10.15am at Culture Vannin, St. John's

Lower intermediates:
Tuesday 9.15am - 10am at Culture Vannin
Saturday 10.30am - 11.30am at the House of Manannan

Upper intermediates:
Monday 6.15pm - 7.15pm on Zoom
We would love to welcome you to a class: simply fill out a quick survey with the class you would like to attend.
(Classes are free-of-charge, although donations to support the development work of Culture Vannin are always greatly appreciated!)

Gaelg aboo! Hurrah for Manx!
Lots of self-guided ways to learn Manx are available on www.learnmanx.com/
Published: Tue, 17 Aug 2021