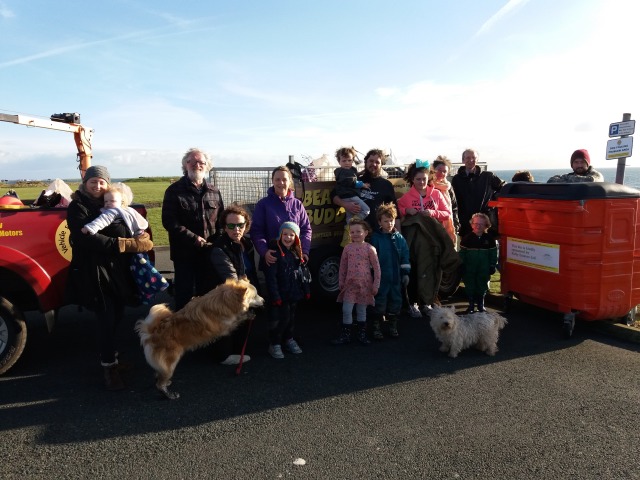 Tha Manx Language community join up with Beach Buddies
Press release from Bill Dale:
The extra event is on Saturday morning when Beach Buddies is hosting a team in Port St Mary, for Adrian Cain and Culture Vannin who are staging a series of Manx language events over the weekend. Adrian said, "A beach clean might be a novel and positive thing to do in the language. We could even have a linguistic challenge to come up with Manx terms for what we find."
Volunteers will be meeting at 10.30am at the car park alongside the Beach Buddies' bin near the Mona's Queen Memorial. You don't need to be able to speak a word of Manx, and this is an opportunity to learn some basics and have some fun at the same time.
Beach Buddies provides all the equipment, and will recycle large amounts of the items collected, including plastics, cans, glass bottles, hard plastics and metals.
Published: Thu, 01 Jan 1970