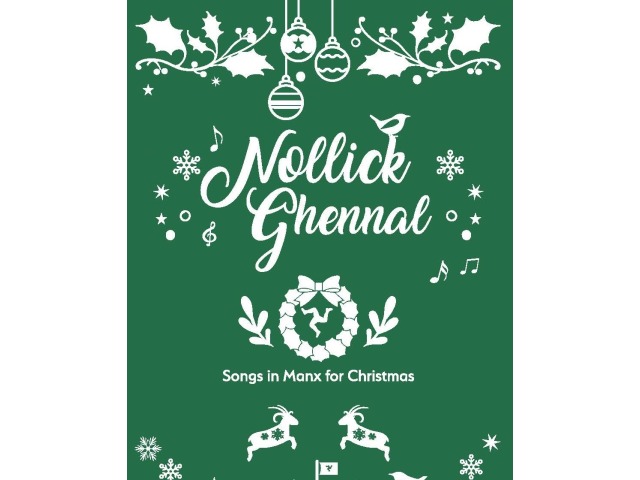 NOLLICK GHENNAL Songs in Manx for Christmas
A new book containing 40 Christmas songs in Manx Gaelic has been released by Culture Vannin.
Nollick Ghennal brings together new songs composed by teachers Annie Kissack and Aalin Clague for the Bunscoill Ghaelgagh carol services, original songs by composers such as Bob Carswell and H.P. Kelly, new lyrics set to traditional Manx melodies, a selection of old Manx carvals and songs of the nativity, and well-known Christmas favourites which have been translated into Manx by various contributors over the years.
Working with the Bunscoill Ghaelgagh, Dr Chloë Woolley, Manx Music Development Officer for Culture Vannin, compiled and transcribed the melodies and lyrics, which were sensitively edited by Chris Sheard. This little book will be of interest to children and adults, whether they're fluent Manx speakers or total beginners.
RRP £8.00
Available in the Culture Vannin shop in St Johns, from other local bookshops or to order online: www.culturevannin.im
For more information on Manx music: www.manxmusic.com
Published: Thu, 01 Jan 1970