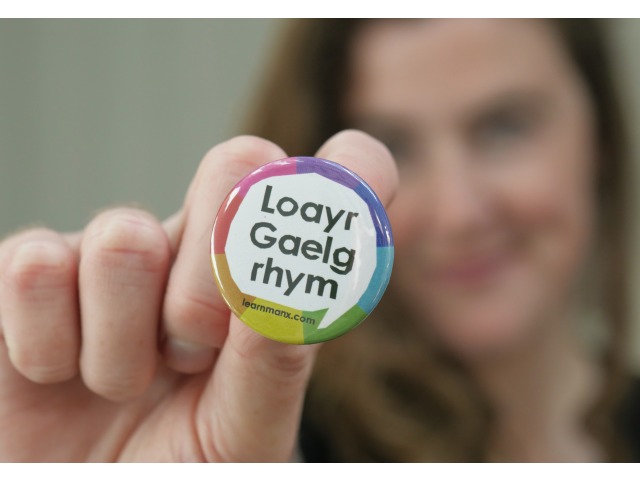 ** Update: July 2023 - please note that bookings for this year's Scoill Souree - Summer School - are now closed. You can sign up to the Learn Manx mailing list for news about future learning opportunities, events and resources! **
We are delighted to announce that we will be running two Manx Gaelic summer short courses in July 2023.
Taking place between Monday 24th – Friday 28th July, in the Isle of Man, Culture Vannin's summer school has been organised to coincide with the brilliant Yn Chruinnaght Celtic Gathering festival, which takes place in the seaside town of Peel. The festival hosts a myriad of varied events showcasing music, dance, language, arts and crafts, lectures and much more. The summer school also coincides with the Manx Heritage Transport Festival.
Classes for the Manx language summer school will be delivered by qualified teachers, and will be engaging, varied and interactive.
The classes will run between 9.30am and 12.30pm each day, and are suitable for adults (16+). There are two levels available – click on the links below for further information. Each course costs £100 per person. Limited places are available, so advance booking is essential:
The courses will take place in venues in Peel (Level 1) and St. John's (Level 2). For more information about these locations, and public transport to them from different places in the Isle of Man, please click here: information about Peel and St. John's.
For those who need travel information or accommodation, please see: www.visitisleofman.com and www.islandescapes.im
Thie dy Vea, an accommodation provider in Peel, has offered course-goers preferential rates. More details and booking information for that can be found here.
To book your place on one of our courses, complete this online booking form.
If you don't use the internet, you can phone Culture Vannin on 01624 676169, or write to us with your name, address and phone number:

Culture Vannin,
Fairfield House,
Main Road,
St John's,
Isle of Man
IM4 3NA

Once you've been accepted onto the course, you will be contacted to make payment to secure your place. A limited number of bursaries are available for students and anyone with low income on a first-come first-served basis – contact us via*: manxlanguage(at)culturevannin.im

Though the courses are not accredited, a certificate of attendance will be presented to participants upon completion of the summer school.

We're looking forward to seeing you – gow soylley jeh dty ynsagh, enjoy your learning!

*To avoid attracting spam, we've removed the @ symbol in our email address above, replacing it with '(at)' – please bear this in mind when contacting us.
Published: Wed, 01 Mar 2023