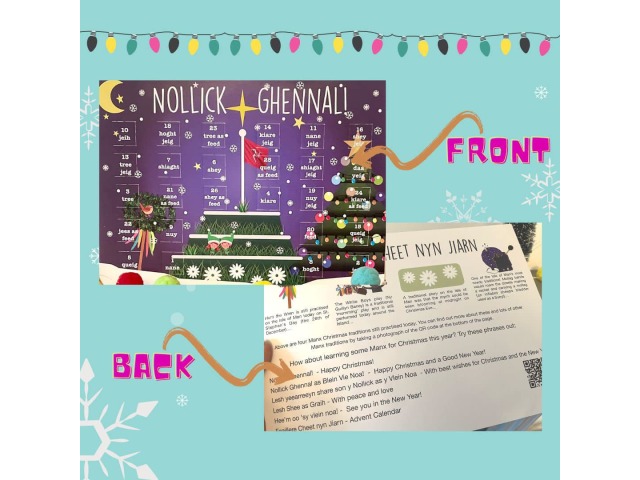 Jeeagh er shoh - look at this! We think that Jo Callister and Adam Horne may have created the world's first Manx Gaelic advent calendar (if you know of another that has been made available to purchase in the past, please let us know!). Jo and Adam loved the idea of using a Manx calendar and as none existed for them to buy, they decided to make their own and thought others might like them, too.
It's a lovely example of grassroots work to help make Manx more accessible and visible for the community, and you can get hold of your very own calendar in the following ways:
Online (postage to the Isle of Man and UK only) via www.manxstuff.com
Cranky's Coffee (Peel) or the Dovecote Tearooms (Kirk Michael) in the Isle of Man
The calendars cost £4 each, are plastic-free and recyclable, and each door houses a little festive symbol with the corresponding Manx Gaelic word. Yindyssagh!
Jeant dy mie shiuish!
Published: Fri, 18 Nov 2022