Thu, 01 Jan 1970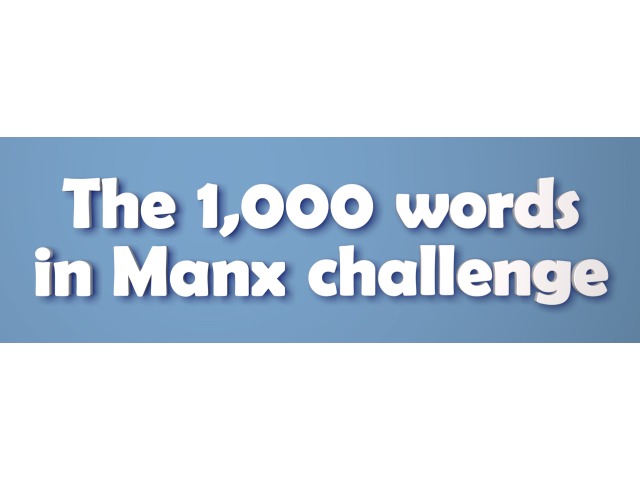 Press release: 1000 words in Manx challenge and other ways to make Island of Culture in 2014 a Manx Gaelic one
Adrian Cain, the Manx Language Development Officer, for the Manx Heritage Foundation is currently working on a number of projects that will hopefully ensure language plays a central part in next year's Island of Culture celebrations.
Three projects in particular will be of interest to many people.
The first is the 1000 words in Manx in a year challenge in which volunteers will aim to learn a few words each day and hopefully a 1000 by the end of the year. The words with accompanying sound files will be posted at www.learnmanx.com and people who sign up for the challenge will received an e-mail 5 days a week with a link to the words together with occasional words of encouragement. Adrian will come into offices for some revision advice if there are groups of people learning together. The challenge won't be a simply memory test but will enable participants to understand the structure of the language.
The second project is a Manx Gaelic video a day. Each of the 365 videos will be posted on the Manx Gaelic youtube and the series should build into an excellent introduction to the language.
The final project which is suitable for absolute beginners is a new podcast series which is available at: http://greinneyder.podomatic.com/
We will be releasing two new lessons every week and these again will build up to provide a really excellent introduction to the language.
Adrian commented, 'that these three projects will provide beginners, skilled Manx speakers and those that have fallen by the wayside over the years with a fun and exciting way to engage with the language in 2014'
To find out more about these projects and to sign up for the 1000 words challenge contact Adrian at : greinneyder@mhf.org.im or on 451098
The Manx Heritage Foundation, which has been one of the key funders for the Island of Culture celebrations for 2014, will be changing its name to Culture Vannin to coincide with these celebrations. It will continue to work to promote our culture in inclusive, engaging and creative ways