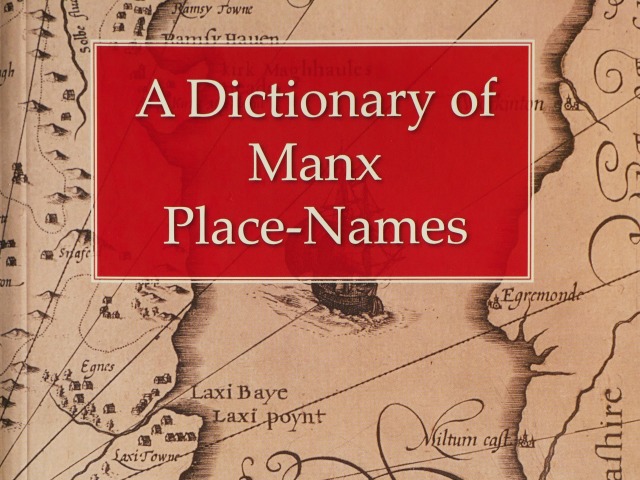 'A Dictionary of Manx Place-Names' is a guide to the place-names of the Isle of Man from the earliest times to the twentieth century, written by Professor George Broderick.
The book has long been almost impossible to get a hold of, despite being the most definitive and accessible collection of the place names of the Isle of Man. However, we are delighted to say that it is now available again.
The dictionary is 'based on many years' research into Manx place-names and combines detailed and authoritative commentary on the names with a unique knowledge of the setting, languages and history which gave rise to them.'
It's an absorbing, fascinating read, and an important resource: all people interested in Manx history, language or the names around them should be very excited!
The book is available from all good Isle of Man book and museum shops (some of which offer online ordering), or
directly from us at Culture Vannin
(Isle of Man and UK postage only, or in person via our centre in St. John's).
Published: Wed, 09 Mar 2022