Thu, 01 Jan 1970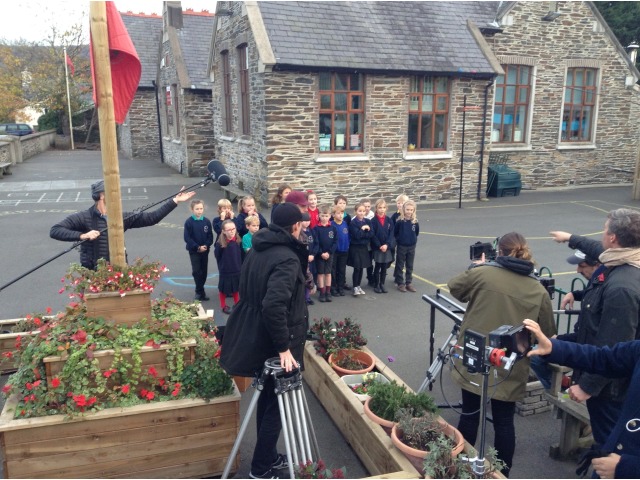 The Manx language will be heard on Channel 4 from this week (Wednesday 16th November) after pupils from the Bunscoill Ghaelgagh recorded programme announcements.
The primary school in St John's, which teaches its 67 pupils in Manx, was chosen to take part in Channel 4's Voices of 4 project, launched to celebrate diversity across the British Isles.
The project gives a voice to people who have a special connection to the number four and reflects Channel 4's commitment to championing alternative voices.
Julie Matthews, Headteacher, explained:
'Channel 4 wanted to involve Year 4 pupils at the world's only Manx Gaelic school.

'We were asked to make a sample video and, after viewing it, Channel 4 confirmed it would include us in the project.

'The Channel 4 film crew came over in early November and recorded individual pupils and the whole class announcing programmes in Manx.

'We have already been told our announcements will precede The Simpsons at 6pm tomorrow (Wednesday) and Sunday Brunch at 9.30am on 20th November and we are excited to see which others they will use.

'Our announcements will be subtitled in English and I was involved in checking those prior to broadcast.'
Mrs Matthews continued:
'It's fantastic that we will hear Manx Gaelic spoken on Channel 4 in a fun way.

'Our children work hard to become fluent Manx speakers and are at the vanguard of the language's resurgence. It's pleasing that Channel 4 is featuring Manx in this way.'
Voices of 4 runs until 11th December.