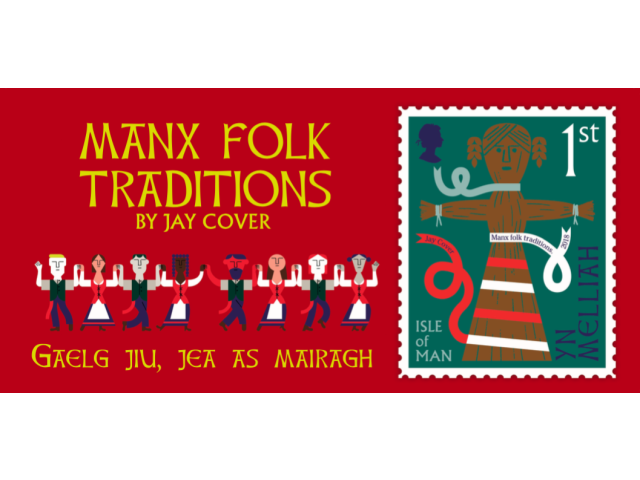 During this year's Cooish - Manx Language Festival - the Department of Education Manx Language Team will be working with year 6s in the Island's schools to get them to write postcards in Manx. IOM Post have kindly donated each school with 20 extra stamps and special postcards for the children and some easy phrases to use on the postcards are to be found below.
Moghrey mie - Good morning Fastyr mie - Good afternoon
Bannaghtyn - greetings Charrey veen - Dear friend
Kys t'ou? - How are you? Kys ta reddyn? - How are things?
Ta mee maynrey screeu ayns Gaelg - I'm happy writing in Manx
Cre t'ou jannoo jiu - What are you doing today?
Ta'n emshyr braew, nagh vel? - The weather is fine, isn't it?
Ta'n emshyr agglagh jiu, nagh vel? - The weather is terrible today, isn't it?
Ta mee ec Scoill... - I'm at School...
S'mie lhiam - I like
Shooyl - walking Snaue - swimming cloie bluckan coshey - playing football
Screeu - writing lhiah - reading
Cre smie lhiat jannoo? - What do you like doing?
S'mie lhiam loayrt as gynsagh Gaelg - I like speaking and learning Manx
Vel biggin ayd? - Do you have a pet?
Ta moddey aym - I have a dog Ta kayt aym - I have a cat
Ta stubbin aym - I have a Manx cat Ta roddan-puissagh aym - I have a hamster
Gura mie ayd - Thank you
Lesh yeearreeyn share - With best wishes
Lhiats - Yours
Slane lhiat - Goodbye
Gaelg aboo! - Hurrah for Manx!
Published: Thu, 01 Jan 1970