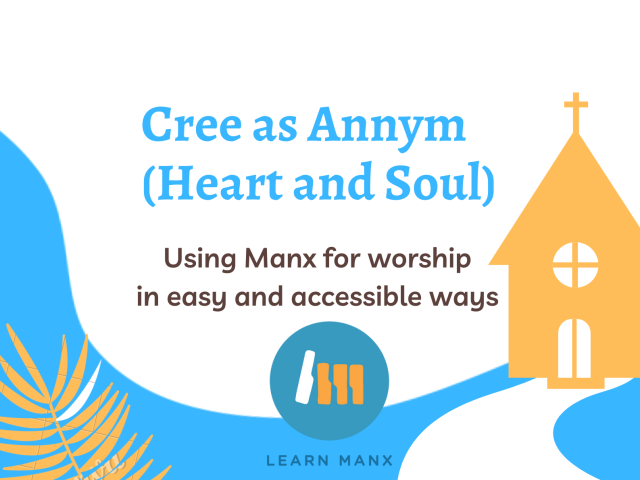 Cree as Annym – Heart and Soul: Using Manx for worship in easy and accessible ways Join Ruth Keggin Gell (Culture Vannin) and Claudia Koenig for an engaging morning exploring easy and accessible ways to incorporate Manx language into worship.
Free to attend, this fun, interactive and practical event is aimed at faith leaders, and will increase participants' confidence in using Manx in a faith setting. The session will explore simple greetings, liturgical phrases, prayers and blessings, as well as signposting to, and providing, resources to help support you. The session is offered by Culture Vannin as part of its development work.
The event will run from 9.30am – 12.30pm, and participants are welcome to join us for refreshments from 9am. Refreshments will be available throughout the morning and donations towards Thie dy Vea would be greatly appreciated for these. If you would like to stay on for a delicious lunch after the workshop, you can do so for a suggested donation of £7; please inform us of this at the time of booking your place, along with any dietary requirements.
To book your place, please contact Ruth Keggin Gell via email: manxlanguage(at)culturevannin.im
Published: Thu, 03 Mar 2022