Thu, 01 Jan 1970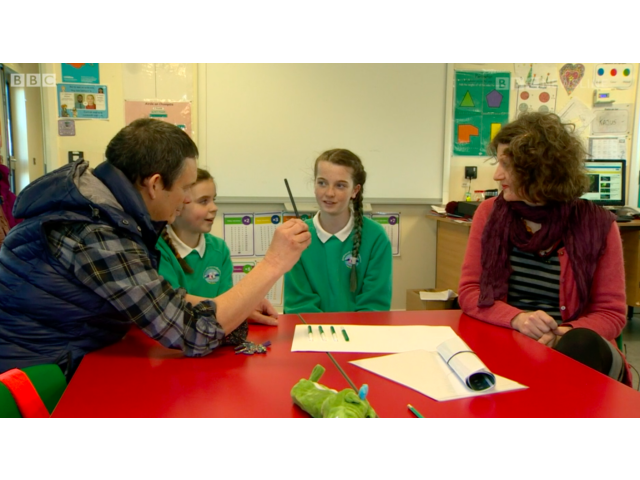 Building Bridges and strengthening communities
Establishing a strong and long-term relationship between the Gaelic speaking communities of the Isle of Man and the Lower Mourne Area of County Down in Northern Ireland was at the heart of a recent visit to the area by Adrian Cain, The Manx Language Development Officer for Culture Vannin, and Aalin Clague of the Bunscoill Ghaelgagh.
Financed by the Colmcille programme in Ireland the two-day trip enabled Adrian and Aalin to visit Irish immersion schools in Kilkeel and Newry similar to the Bunscoill Ghaelgagh and also meet up with a number of people working for Conradh na Gaelige and the language community in Northern Ireland. Adrian also delivered a workshop on teaching Manx and a lecture on the recent revival in interest in the language.
The visit was very well received and resulted in a great deal of media interest including a feature on Newsline, the BBC Northern Ireland news programme.
Adrian Cain commented, 'that it was fantastic to visit the Gaelic speaking community that is physically the closest to us and we hope that the bridges we are building will lead to the sharing of ideas and also provide an opportunity for Gaelic speaking young people from both sides of the Irish Sea to meet, share and enjoy their linguistic heritage."
Micheál Brady, Headteacher of Gaelscoil na mBeann in Kilkeel said that,
"We were delighted to welcome Adrian and Aalin to Gaelscoil na mBeann and we are looking forward to developing the relationship between our pupils and the pupils of Bunscoill Ghaelgagh and strengthening the link between our communities."
Josephine Siriu Dunbar the organiser of the trip in Northern Ireland commented that,
"I am really pleased about this first contact between the two schools and I am looking forward to see the children making their own bridge, built on curiosity for different yet similar experiences as their own. I hope friendship will develop between children of both schools and that this will make them more confident holders and keepers of a long-standing common Gaelic culture.
Picture Credit: BBC Northern Ireland Adrian and Aalin teach numbers in Manx at Gaelscoil na mBeann