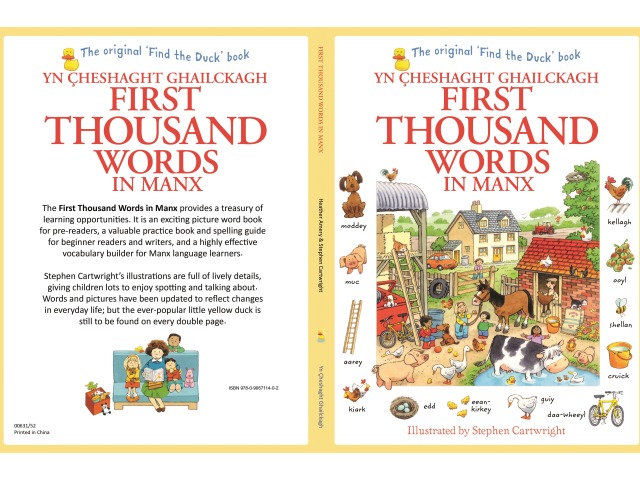 News release 16/10/17
Yn Çheshaght Ghailckagh, the Manx Language Society, would like to announce the publication of a new edition of its popular book First Thousand Words in Manx.
The book is an attractive pictorial introduction to the Manx language for both children and adult learners, matching words with images in a fun way as well as providing an easy to understand pronunciation guide for each word.
First published in 1986, this completely revised and updated Manx language edition of the classic Usborne 'find the duck' book will be officially launched at the Cooish Manx Language Festival on Friday night, 20th October at the Peel Masonic Hall and will then be for sale in bookshops throughout the island as well as directly from the Society itself priced £8.
For details about the book contact Chris Sheard, Secretary, Yn Çheshaght Ghailckagh – manxgaelicbooks@gmail.com – or tel. 801586.
Published: Thu, 01 Jan 1970