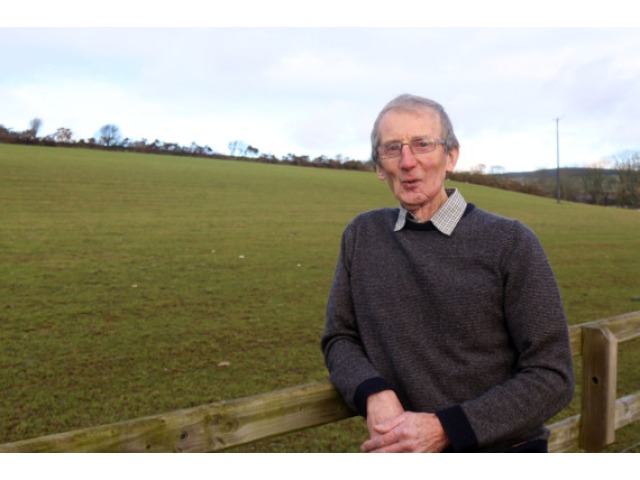 Growing up in the sixties, we looked outwards at a rapidly changing world.
But I was always very aware of our unique heritage here on the island and had friends who immersed themselves in the Manx language and became fluent speakers.
One of these was Will Kelly and, for a while, he held informal classes in the Eagle Hotel in Port Erin.
The emphasis was on conversation and this was much more relaxed and enjoyable than the regimented way I had learned languages at school.
With a growing family and an expanding business, and no desire to attend formal classes, it was quite some time before I had a direct involvement in the Manx language again, although I never forgot the important stuff, such as ordering my beer in Manx.
In the meantime, all my children had some exposure to the language with Phil Kelly's classes at school and, with our love of the countryside and my father-in-law's speech rich in Manx dialect, Manx-ness was part of our family life.
When our children were still very young, I remember marvelling at the way their pre-school-age cousin switched effortlessly between English and Italian depending on where he was and which parent he was speaking to.
He didn't know about subject or object, nouns or verbs, tenses or split infinitives, instead he just spoke two languages in the same way that our kids spoke one.
Most of us don't have the opportunity to be bilingual from such an early age, but it seemed to make so much sense to start learning a second language as early as possible and I know that research suggests bilingual children gain a lifelong linguistic advantage.
Fast forward thirty years, with cousin Denis now trilingual (Spanish), that is exactly the opportunity that our grandchildren have at the Bunscoill Ghaelgagh at St John's.
The added bonus is that their second language is our native language, Gaelg or Manx Gaelic.
At the Bunscoill it's a case of what's not to like. There are excellent, committed teachers, a wonderfully inclusive atmosphere and an individuality which can manifest itself in interesting ways.
If I hadn't attended a Bunscoill concert, how would I ever have known that the Buggane and the Moddey Doo are important characters in the Snow White and the Seven Dwarfs (and indeed in every other Bunscoill production!).
The earlier the better with languages. Our youngest granddaughter started at Mooinjer Veggey nursery in Braddan in September and already comes home singing happily in Manx, adding to the knowledge that she seems to pick up almost by osmosis from her siblings and parents.
To try and keep up with them I joined one of Culture Vannin's classes at school drop-off time at Greens.
These range from complete beginners to various improver levels. They are very relaxed and non-academic, with the focus on conversation.
There is a great mix of people and I look forward to my weekly class of skeet (in Manx of course) from as far afield as Sri Lanka and Kirk Michael, as well as the latest gripping instalment from Foxdale.
It is very similar to the old days at the Eagle, except that the beverages of choice are tea and coffee.
Having said that, I might just test the reactions of Nigel, the owner of Greens, at 9am one morning to 'pynt dy yough, my sailt'.
Published: Thu, 01 Jan 1970