Thu, 01 Jan 1970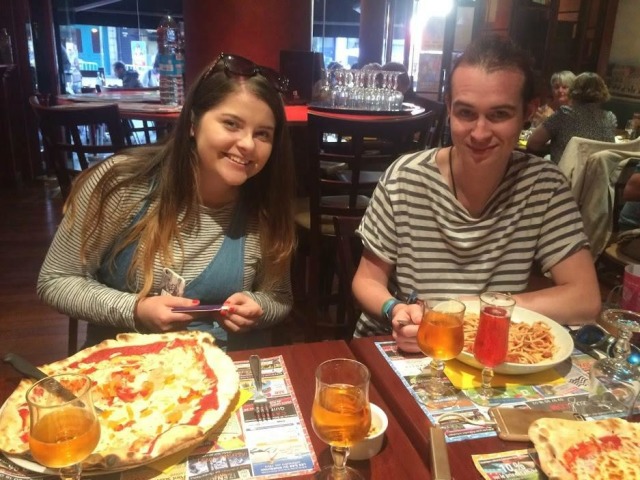 Cesar Joughin
I have always been submersed entirely in the culture of the island as all my family is heavily involved in it, be that music, song, dance, or of course the language. My dad first got into the dancing side, then the music and language side later which resulted in me growing up doing all these things. I was among the first cohort of children to be sent the newly started Bunscoill Ghaelgagh which was the first time in well over a 100 years that children were taught through Manx.
As a child I don't remember learning Manx, just like I don't remember learning English, it was just always there. In the earlier years of primary school, we were in a classroom of another, larger, English speaking school (Ballacottier and St Johns) because there were so few of us. This was a sort of continuation of what had been an established thing of Ballacottier school having a Manx language area that school children could be taken out of their normal school go to on certain days, I did this for my first year because the actual start of the school was a year after I started primary school. Then in 2003 we moved to the old St Johns primary school building when they moved to their new building. When we were in our earlier years of school, Manx was the language of the class room and English was the language of the playground but the longer we were there it switched, and we were speaking Manx all the time and when it came to the one English lesson a week, none of us wanted to do it.
UNESCO officially branded Manx a dead language in 2009 but retracted it when the children of Bunscoill Gaelgagh wrote to them. By 2009 there had been nine eleven-year olds to have achieved an A* in the language due to their fluency and a multitude of adults who spoke the language. The last person to spoke Manx as their first language, Ned Maddrell died in 1974 but taught the language to a few people and since it has only grown.
I was offered the chance to go to the Oideas Gael Gaeltacht course by Cultoor Vannin on the Kanneen Bursary which was awarded for the first time only last year to Isla Callister and Erin McNulty. I saw this as an amazing chance to immerse myself in a language that, although battered in the same way my own language was, has remained a fluent language for lots of speakers in Ireland.
Going to this course opened my mind up to the possibilities of what the Isle of Man could do now that we have a more advanced language teaching system, how it has evolved in the last 20 years and what the next step that could be taken to improve it in the future.
Oideas Gael is a very compact course providing a lot of excellent information in a short time for both very advanced and total beginners alike, meaning that as a total beginner you can converse with professors of the language and everyone between in a very friendly environment. It has lots of other cultural activities based around the course, an environment and experience that could be very beneficial to the Manx language.
The course I took was only a week long but an excellent introduction to the language for me, it's something I think that anyone with an interest in any of the Gaelic languages should have a consider and someday would be an excellent thing to see a similar course given in the Manx language.