Thu, 01 Jan 1970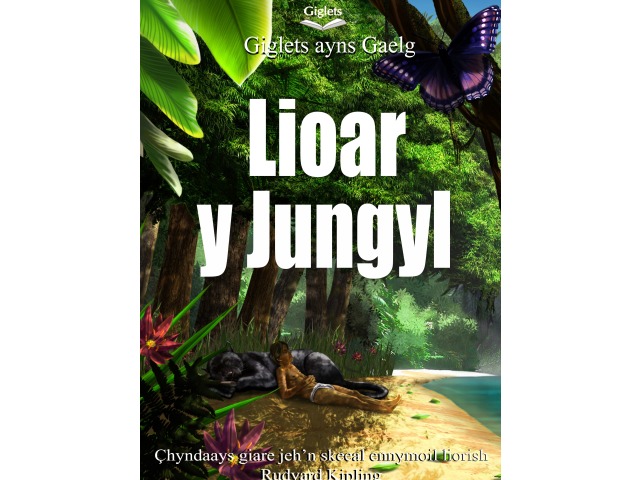 Second Manx Language Interactive ebook launched
Giglets Limited, a start-up media enterprise based in Ayrshire, has developed a second Manx language animated ebook. Giglets is a leader in ebook education and has partnered with Culture Vannin to bring this innovative ebook to Manx learners and readers of all ages.
The 'Giglets ayns Gaelg Lioar yn Jungle ' ebook is a Manx translation of Rudyard Kipling's classic story and features a read along soundtrack with each sentence highlighting in sync with the audio track to enhance the reading and learning experience. The ebook also features full-colour animations to bring the classic story to life.
Giglets is the award-winning company behind the development of SmartReads enhanced ebooks. SmartReads are classic stories by writers like Shakespeare and Dickens that have been shortened, modernised and animated to create interactive learning experiences. Giglets also develops ebooks in Scottish Gaidhlig, Irish and Welsh.
This ebook, the translation for which, has been supported by Culture Vannin, is available via iTunes and can be downloaded here:
The Manx Language Development Officer, for Culture Vannin, Adrian Cain commented that 'that at Culture Vannin we are constantly looking for new and innovative ways to develop resources for Manx speakers and learners and given the success of the first ebook it's been great to work with Giglets on a second'. Given the Island of Culture celebrations this year it's an appropriate time to bring out a Manx version of such as classic publication and we hope to produce some more exciting material in Manx over the next few months'