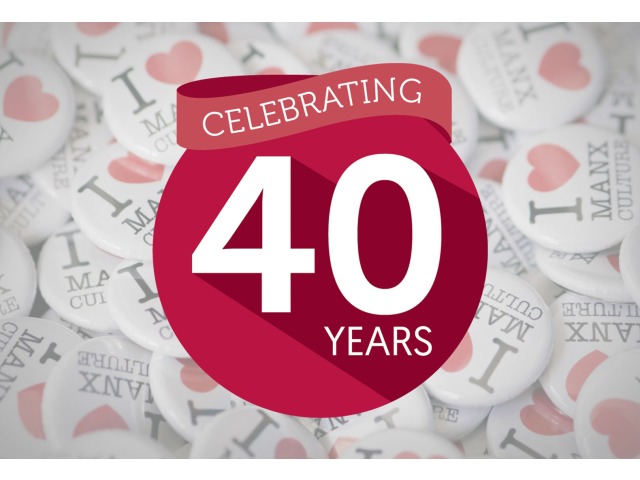 Throughout 2022, Culture Vannin will be celebrating the 40th anniversary of the founding legislation which has helped it celebrate Manx culture and cultural heritage in the Island and throughout the world.
The cultural charity, based in St Johns, is celebrating 40 years of the founding legislation that created the Manx Heritage Foundation that is known as Culture Vannin today.
Dr Breesha Maddrell said:
"Culture Vannin is proud to support, promote and celebrate contemporary Manx culture, drawing on our cultural heritage to help shape an exciting future. Throughout the year we will be commemorating our 40th anniversary with a series of special releases, projects and events."
Later this month, Culture Vannin will launch a special 40th anniversary grants scheme, which will award an additional £40,000 in grants for larger projects in Manx culture.
During the year, more archive films will be released, offering a window into often secret worlds.
For those who have always been interested in learning some Manx, a four-week online taster course will introduce the language, everyday phrases, its role in place names, and much more.
The charity will be setting a 40 Manx things challenge, collecting 40 voices from the 1980s through oral history interviews, and launching events, projects and exciting new awards.
Breesha added:
"The whole year will be an extra-special celebration of Manx culture and all those who create, practise and enjoy it, and who have done so for decades."
For more about the special year, see: Culture Vannin 40
Published: Thu, 13 Jan 2022