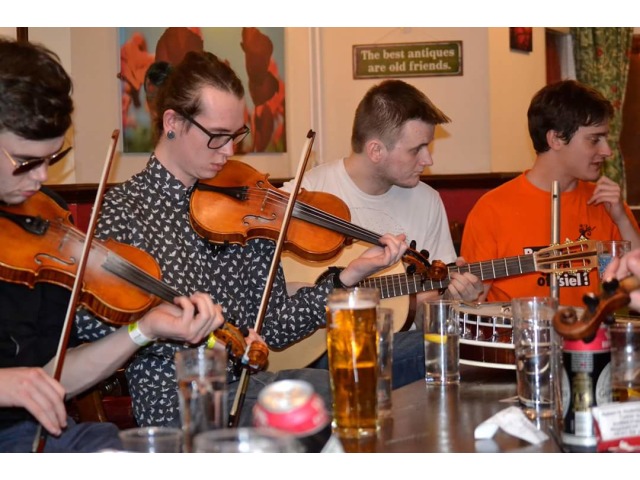 Kaneen Bursary recipient, 2017
Culture Vannin is delighted to announce the 2017 recipient of a bursary scheme for young and fluent speakers of Manx that enables them to attend a summer school in Irish run by Oideas Gael in Donegal. The bursary covers attendance, travel and accommodation costs to the selected course.
The recipient this year is César Joughin from Peel who follows Isla Callister-Wafer and Erin McNulty who travelled to Donegal last year. César is a talented Manx speaker who attended the Bunscoill Ghaelgagh and QE2. He is also a gifted musician and dancer and comes from a family steeped in Manx tradition and culture. César is presently studying the Diploma in Advanced Violin Making at the Newark School of Violin Making in Nottinghamshire
The bursary scheme is named after Manxman and academic, Professor Brian Kaneen, a professor and lecturer in German and Linguistics at Simon Fraser University in British Columbia who was keen to see young Manx speakers given the opportunity to experience other Gaelic languages, especially Irish.
Adrian Cain, Manx Language Development Officer for Culture Vannin, commented that, ''César is a talented young man who deserves the opportunity to experience the Irish language in such a brilliant location as Donegal. Culture Vannin is pleased to support young and talented Manx speakers who have contributed so much to Island life and who are such good ambassadors for the Isle of Man.'
The bursary scheme is awarded annually.
Published: Thu, 01 Jan 1970