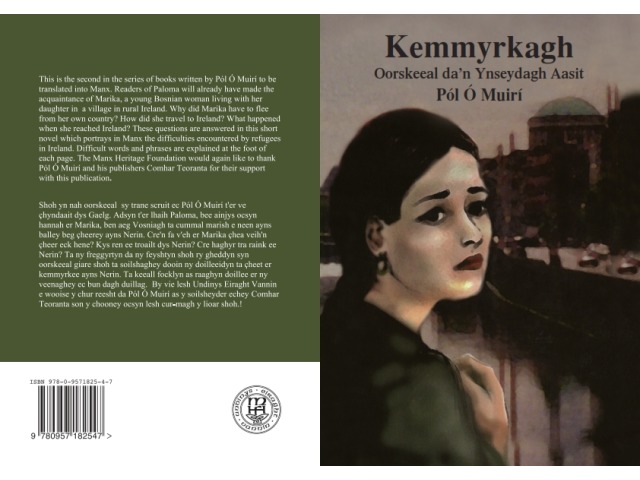 Kemmyrkagh is the second in the series of books written by Pól Ó Muirí to be translated into Manx.

Readers of Paloma will already have made the acquaintance of Marika, a young Bosnian woman living with her daughter in a village in rural Ireland. Why did Marika have to flee from her own country? How did she travel to Ireland? What happened when she reached Ireland?

These questions are answered in this short novel which portrays in Manx the difficulties encountered by refugees in Ireland.

Difficult words and phrases are explained at the foot of each page and the book is accompanied by a CD of the story being narrated.
Click here to purchase a copy of the book
Published: Thu, 01 Jan 1970