Thu, 01 Jan 1970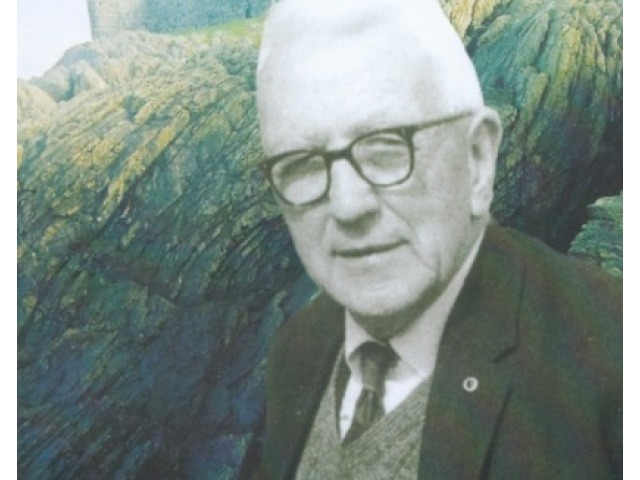 A collection of Manx stories by Lewis Crellin has just been released online.
Skeealyn (meaning 'Stories') is a collection of stories and articles which contain a wealth of information about the Island and its people and is also an invaluable source of Manx vocabulary and idioms, as Lewis was one of the most enthusiastic and talented linguists of his generation.
Much of the material was prepared by Lewis for the Manx classes he gave, and for these he drew on his own personal experiences and what he had gleaned from others throughout his life. Many people will remember with pleasure Lewis's winter classes in the Viking Longhouse on the quayside in Peel, and in the summer months he would lead walks, when his intimate knowledge of history, folklore and wildlife would be shared and passed on through the Manx language.
Lewis Crellin was born in 1901, but it was in later life that he recognised the great importance of Manx Gaelic amongst other aspects of the Island's heritage. He realised that it had been round him all the time, even amongst his own family, but he had seen its value. He put this right by going to Manx classes with the former Peel Harbour Master, Captain James Kinley, and Caesar Cashin.
The recordings were recorded by Stewart Bennett and they were originally produced in 2006 in order to accompany the book, Skeealyn Lewis Crellin. The book contains extra material and is still available from the Isle of Man's best bookshops (including at Culture Vannin in St. John's).
The recordings are available for free download here: