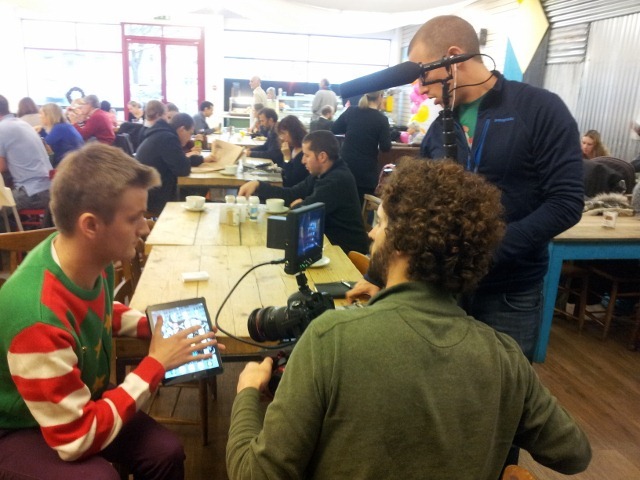 Global TV Site Viki.com were on the Island during the first week of December to film a documentary piece on the Manx Language and how the language community here have used modern technology to support the revitalisation.
The programme will be launched with the Living Tongues Institute of Endangered Languages a non-profit organisation led by internationally renowned linguist David Harrison.
David commented, that "From a global perspective, what the Manx language warriors have achieved over the years is exemplary. Manx revitalisation is a success story - it's one of the bright spots in an otherwise gloomy landscape of language extinction around the world.Its revival is a role model, I can feel the energy, the passion and the inspiration."
Dr Harrison said the Manx language had come to his attention because of its "robust online presence".
The documentary will be used on the VIki.com website exposing it to a global audience of 33 million who use the site.
Click Here to read an Energy FM News item
Published: Thu, 01 Jan 1970