Thu, 01 Jan 1970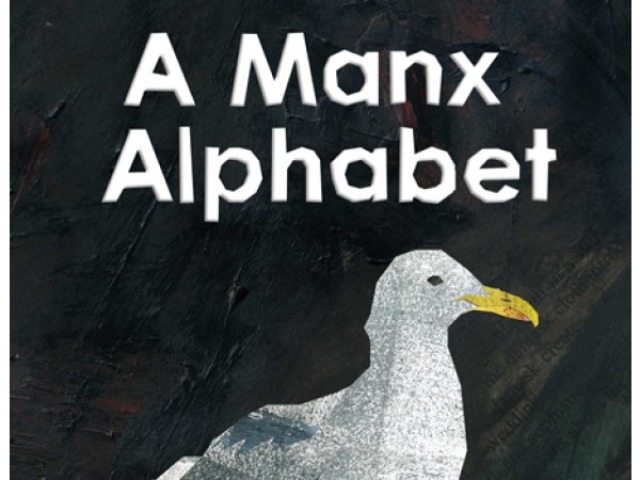 A Manx Alphabet published
A wonderful new book has just been published for young people; A Manx Alphabet.
Beautifully illustrated by Vicky Webb, the book is attractively designed to engage young children looking at their first books, whilst giving them a taste of Manx.
Although alphabet books are common for young children, this one published by Culture Vannin is uniquely of the Isle of Man, as it is in Manx!
The book's full-page illustrations begin with 'arran' (bread), 'bainney' (milk) and 'clag' (clock) and move through to V, W and Y (the Manx alphabet does not feature X and Z). The choice of words was made on the advice of the Bunscoill Ghaelgagh and others, with children and non-Manx-speaking adults in mind.
The idea of the book came from Vicky Webb, who has lavishly illustrated the book in beautiful images reminiscent of Eric Carle's 'The Hungry Caterpillar.' Having given birth to her daughter, Evelyn, earlier in the year, Vicky wanted something true to the Isle of Man to read with her:
'I wanted something which would help Evelyn grow up with a sense of place in her life; of living in the Isle of Man which is a special place unlike anywhere else in the world. Language is a key part of that.'
Although only an early learner of the language, Vicky felt that Manx was an important part of the story of the Isle of Man and being Manx, regardless of your depth of knowledge of the language.
The book comes with a full pronunciation guide and translation for all the terms. Culture Vannin hopes that the book will appeal to a wide section of the Manx population, visitors and those living abroad.
James Franklin, Online & Educational Resources Officer at Culture Vannin, says:
'The Island's language has an enormously positive attraction to visitors to the Isle of Man and to so many of us who live here. We hope that this book will give people a way to bring the language into their everyday lives.'
The book is priced at £5 and would make a wonderful gift for Christmas, especially for young parents. It is available from the Island's best shops, including from Culture Vannin's own shop in St. John's: