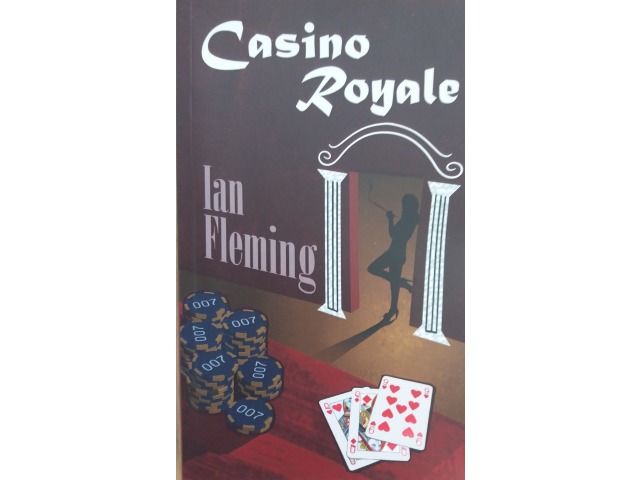 Culture Vannin is pleased to announce the publication of a Manx version of the classic Ian Fleming book, Casino Royale. This was the first of the series of books that announced to the world the character of James Bond and was originally published in 1953. The book was an instant success and Fleming went on to write a further twelve Bond books; to many, Casino Royale remains one of the great spy thrillers that reveals a cold and dark aspect to the Bond character.
This translation has been produced by Bob Carswell one of the most well-known translators, writers and broadcasters in the language, and is published by Culture Vannin. Adrian Cain, the Manx Language Development Officer for Culture Vannin, who initially contacted Ian Fleming Publications to arrange for the release of the Manx version, commented that, 'this lovely translation is another example of what is possible with the language. From the Gruffalo to free Apps to spy classics there is now a wide range of contemporary and exciting material in Manx'.
This publication is exclusively available at Culture Vannin's new Centre based in St John's or through the numerous Manx classes organised by them. The centre is open weekdays, 9.30-4.30pm.
Culture Vannin is proud to be able to initiate, inspire and support a wide range of activities that support Manx culture.
Published: Thu, 01 Jan 1970