Fri, 20 Jan 2023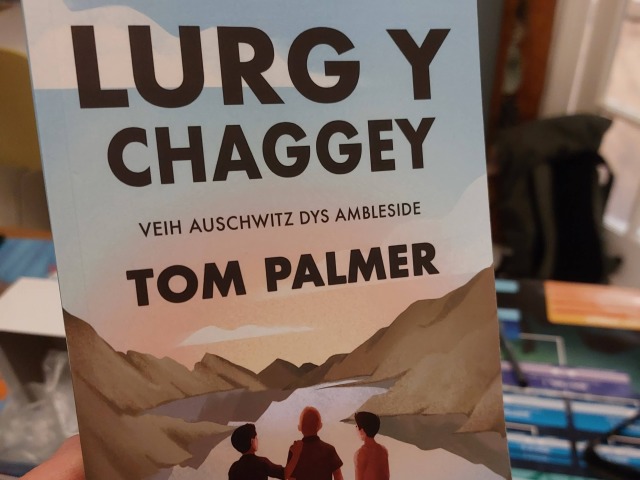 Front cover of 'Lurg y Chaggey' - photo credit: Bunscoill Ghaelgagh
Press release from the Bunscoill Ghaelgagh and Mooinjer Veggey:
The Bunscoill Ghaelgagh and Mooinjer Veggey are delighted to announce the launch of a new book that has been translated into Manx Gaelic. Lurg y Chaggey, published originally as After the War, is a highly acclaimed historical novel by the well-known children's author, Tom Palmer. Dealing with issues of loss and recovery it follows the story of three, young Jewish children recovering in the lake district after the Second World War.
The book has been translated into Manx by one of the teachers at the Bunscoill Ghaelgagh and has been made possible by generous funding by Culture Vannin.
Aimed at Manx speaking children in Key Stage 2 the book is also a gripping read for anyone speaking or learning the language.
Lurg y Chaggey will be officially launched at the Knockaloe Visitor Centre on Wednesday 25th January at 6pm but the children at the Bunscoill will also have the chance to speak to Tom Palmer on Friday 27th January during a Zoom meeting with the author. This will be a fantastic opportunity for the children to discover more about the process of writing historical fiction and the real story behind the novel. This discussion dovetails well with a series of lessons the children have been covering on refugees, Holocaust Memorial Day and also on the demands of translating work into Manx.
Lurg y Chaggey is available to purchase from the Bridge Bookshop (in person or online) or the Bunscoill Ghaelgagh in St John's and costs £10.