Tue, 01 Dec 2020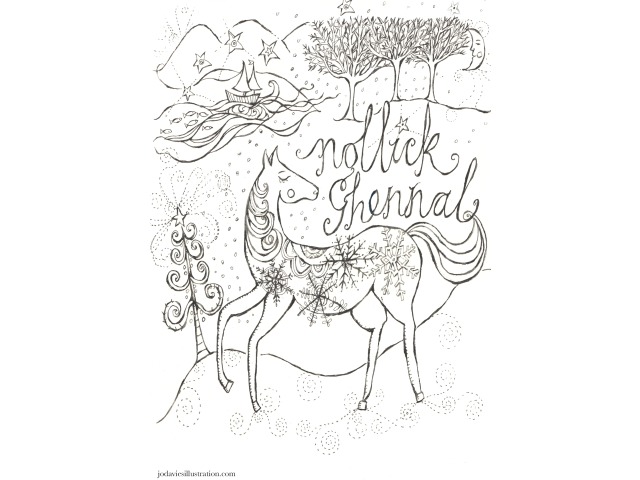 'Nollick Ghennal' means 'Merry Christmas' in Manx
We are delighted that professor of illustration, Jo Davies, has generously made two beautiful colouring-in sheets available to download for free. Both designs feature the well-known festive phrase Nollick Ghennal (Merry Christmas).
Jo is known internationally for her work as an illustrator, writer and academic - you can find out more on her website. She created some Tannee Sauchey (Stay Safe) colouring sheets earlier in 2020, which were also free to download and which were displayed in the windows of many homes around the Island. Jo's Manx language illustration work can also be found in Cool Mann - a Manx colouring book for all ages.
We would love to see your coloured-in versions online: tag us in them using the hashtag #nollickghennal
Gow shiu soylley jeu - enjoy them!
Free downloads for non-commercial use:

Nollick Ghennal Design 1