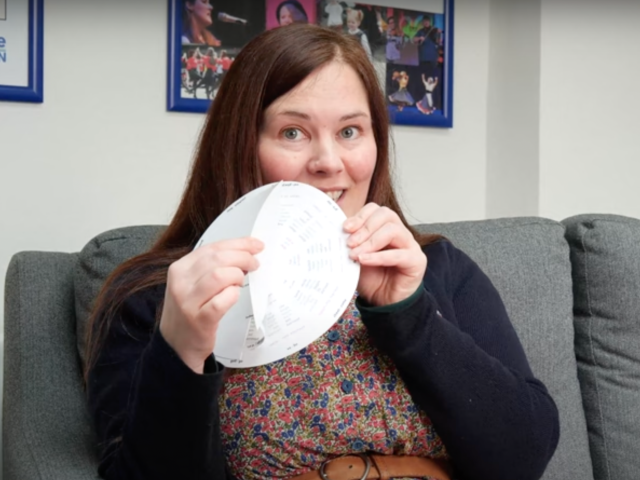 A new resource, to help Manx language learners, has been created by Manx speaker Nicola Tooms.
Some years ago, Nicola designed and created her own language wheels as a way to help her to learn prepositional pronouns and irregular verbs. She found the use of different colours very helpful, and came up with a nifty way of displaying just one set of information at a time. Her classmates at the time were intrigued and all wanted a copy, and so Nicola created some homemade sets, complete with split pins! We were recently approached by one of these classmates, who wondered if we might be interested in professionally printing some copies of Nicola's wheel for other learners to use, and we and Nicola thought it an eie yindyssagh - a wonderful idea!
The wheels have been beautifully produced on thick cardboard with sturdy brass pins in the centre, and they rotate smoothly. We are selling this fab learning tool for just £5 from the Culture Vannin shop.
You can listen and watch Nicola talking about the language wheel, and its development (along with an example of the wheel 'in action'!) in Manx here, and in English here.
Published: Sun, 10 Apr 2022