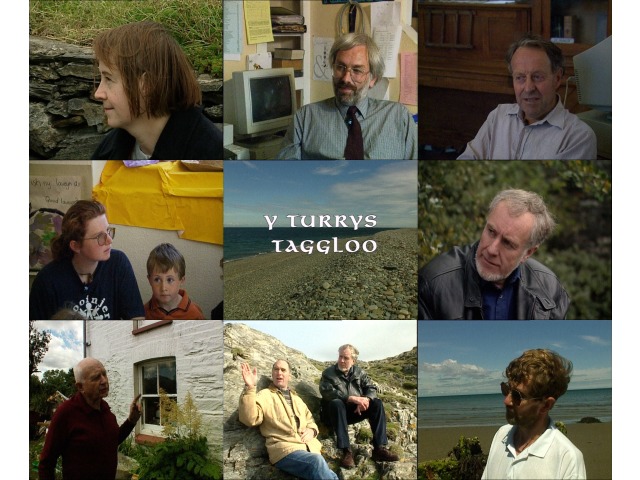 A Manx-language film produced twenty-five years ago is now available to enjoy online for the first time.
Produced in 1998, Y Turrys Taggloo ('The Talking Journey') was a joint venture between Culture Vannin, Manx language charity Caarjyn ny Gaelgey, and Duke Video. It was presented by the late, great Dr. Brian Stowell, who many will remember not only for his work and passion for the Manx language, but also for his promotion and love of Manx culture in general.
Over the course of the hour-long film, Brian stops in different, interesting parts of the Island to talk to some of the leading figures of the Manx revival during the 1990s. The film also features some beautiful archive footage of the Isle of Man, some of which is almost a century old.
The film offers an excellent reminder of all the hard work undertaken by so many which had enabled the Manx language and culture to be in the strong position it is today. It is also a chance to fondly remember some of the Manx speakers featured in the film, such as Leslie Quirk RBV, Johnny Crellin RBV and Freddie Cowle, who are sadly no longer with us.
Culture Vannin and Caarjyn ny Gaelgey were delighted to show Y Turrys Taggloo, along with a new Manx language film about Peel presented by Stewart Bennett, in a recent Manx language film afternoon.
You can watch Y Turrys Taggloo via the Culture Vannin YouTube channel, vimeo page, or website.
Published: Wed, 22 Mar 2023